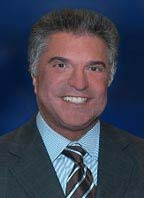 ALBERTO R. CARDENAS
Board of Advisors
Mr. Cardenas consults with the Skyline executive team as well as fellow Board Members regarding Skyline's real estate development business.
Mr. Cardenas is a Senior Partner in the law firm Squire Sanders LLP, where he focuses on regulatory, government affairs and administrative law and splits his time between the firm's Miami and Washington, D.C. offices.  Prior to joining Squire Sanders, Mr. Cardenas was a Founding Partner of the law firm Tew Cardenas LLP, in Miami, FL.
He holds a law degree from Seton Hall University (J.D., 1974).  He is admitted to practice before the United States Supreme Court.  Mr. Cardenas has been counsel of record in a number of precedent-setting and published court decisions.  He was selected by his peers as one of "The Best Lawyers in America" from 2007 through 2012 and has been named as one of Washington, D.C.'s top lobbyists by The Hill newspapers.
Mr. Cardenas is a Senior Partner at Cardenas Partners LLC, a Washington, D.C. based federal consulting and lobbying firm and at The Advocacy Group (TAG) at Cardenas Partners, LLC, a Tallahassee, Tampa and Miami based state lobbying practice.
He is a member of the Board of Coral Gables Trust, a wealth management trust company and is an active member in a Natural Gas venture.
Mr. Cardenas was born in Havana, Cuba in 1948 and came to the United States with his parents at the age of 12.  Today, he and his wife of 33 years, Diana, reside in Key Biscayne, Florida.  They have 5 children and 5 grandchildren.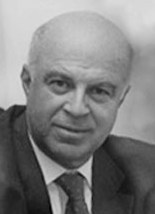 NICOLAS A. VERNICOS
Board of Advisors
Mr. Vernicos has been in the shipping and trading business since 1968, the 4th generation of his family to manage one of the oldest surviving Greek Maritime firms. The enterprise was founded in Constantinople in 1851 and has operated from Piraeus since the beginning of this century.
Mr. Vernicos serves as President of Vernicos Maritime Group, (ship owners and ship managers for ocean-going vessels), Nicolas E. Vernicos Shipping Co. Ltd., the oldest salvage and towage house in Greece, Vernicos Shipyard S.A., as vice-president of Vernicos Yachts S.A., Greece's largest yachting group, including Marina-Hotel & Beach Management & Development. He is vice President of Consortium Travel S.A. and Member of the Board of Directors of Olympic Aviation S.A.
In 2003 Mr Vernicos was elected President of the International Chamber of Commerce-Hellas (ICC). Since 1980, he is a member of the Board of Directors of the Hellenic Chamber of Shipping and since 1996 of the Piraeus Chamber of Commerce and Industry, where he is the President of the Transport and Shipping Committee. He is also a Vice-President of the Association for Business Support of Art and Culture, and a member of the Board of Directors of the European Cultural Center of Delphi and of the Hellenic Society for the Protection of the Environment and the Cultural Heritage and the Athens College Alumni Association.
Mr. Vernicos leadership experience grew out of his participation in the following: President of Olympic Airtours S.A. (1989-1992), Olympic Airways, Board of Directors (1989-1992), Executive Committee (1993-1995), Olympic Catering S.A., Board of Directors (1993-1995), Hellenic Duty Free Shops S.A., Board of Directors (1992-1993), President of Minion S.A., largest department store of Greece (1991- 1995), GIAT (Hellas) S.A. (2001-2002), National Bank of Greece (France) S.A., Board of Directors (1991-1995), Hellenic Shipyards S.A. (Skaramanga), Board of Directors (1985-1992), Attica Enterprises S.A.(Superfast Ferries) Board of Directors (1992-1994), Piraeus Marine Club, Secretary General (1981-1987). In January 1979 Mr. Vernicos was elected an Underwriting Member of Lloyd's.
Nicolas A. Vernicos was born in Athens, Greece, into a seafaring family originating from the island of Sifnos in the Cyclades. After his studies in Athens College, he received his M. Sc. in Economics from the Athens University of Economics (ASOEE).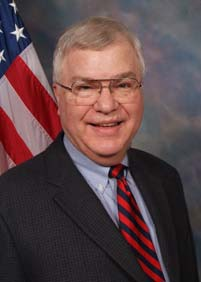 PATRICK E REA
Board of Advisors
Patrick E. Rea has a long and distinguished career of professional achievements and dedicated public service.
He was appointed Regional Administrator for SBA's Midwest Region by President George W. Bush in November 2003 and held that position through January 2009. He had responsibility for the states of Illinois, Ohio, Indiana, Michigan, Wisconsin and Minnesota. As Regional Administrator, Rea was the principal representative of Administrator Hector Barreto in the Midwest and provided interface with regional, state and local elected and appointed officials, trade organizational and small business communities across the region.
Before joining the SBA, Patrick was the Executive Director for the Illinois Development Finance Authority (IDFA), where he directed the senior debt financing agency's economic development, small business expansion, local government capital needs, seed stage venture capital investments and film financing. Previously, Patrick served as a Vice President and Corporate Banker of Bank One Capital Markets. Rea joined Bank One in 1969 and worked in a wide variety of assignments in the Operations Division and the Cash Management Division. Most recently, he served as a Corporate Banker in the Municipal Division, managing several major municipal accounts with a full range of credit and non-credit products. Additionally, he managed state accounts in Illinois and Indiana and served as lead banker for U.S. government relationships.
Patrick was appointed Village Clerk for the Village of Tinley Park in May 2009 after serving for 37 years as an elected Village Trustee. From 1980 until May 2009, he was Chairman of the Board and CEO of the Chicago chapter of the American Institute of Banking for four years. He is past president and a member of the Executive Committee of the University of Illinois College of Business Alumni Association. In addition, Patrick served on a number of boards of directors for public higher education, not-for-profit foundations and professional associations, and he has served on advisory committees at the federal, state and local level.
Patrick holds a Bachelor of Science degree in Economics and Business and a Master of Arts degree in Economics from the University of Illinois at Urbana. He is a retired Brigadier General on the U.S. Army Reserve, having served throughout the United States, Asia and Europe. Patrick is the immediate past State Chairman of the Illinois Committee to Support the Guard and Reserve (ESGR). He is a Registered Municipal and General Securities Representative. Rea has published in the area of local taxation and governmental debt financing. Most recently, Patrick received the distinguished 2004 Secretary of Defense Medal of Outstanding Service Award.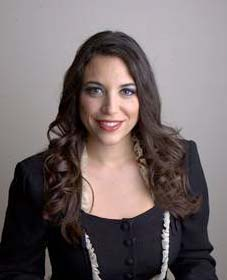 EVANGELINE SUNDAY MONROE
Board of Advisors
Evangeline Sunday Monroe consults on company-wide and integrated condominium development technology as well as holds a treasury management function for the company. As a former president of Skyline Equities and over 12 years serving with the company, she has extensive knowledge of the operations and future vision for Skyline Equities and it's subsidiaries.
Ms. Monroe is President of Future Homes, Inc., a real estate investment, eMarketing and consulting firm. She is a certified permaculture designer and looks to integrate both sustainable practices and alternative energy options when building communities.
Ms. Monroe has vast experience in accounting systems as well as over 20 years experience in computer information systems. She has developed email marketing software dedicated to the real estate industry. As the former vice president and co-contributor to the development of iAnnex corporation, the premier agent to agent email marketing company, she understands the importance of global eMarketing strategies.
Ms. Monroe has a Bachelors of Science degree in Business Administration with a concentration in Management from the University of Phoenix. She is a Landmark Education graduate of all their senior courses and seminars including Team Management and Leadership Program, Communication Program, Self-Expression and Leadership Program and Wisdom Course.
In 2004, she became the youngest member ever on the Board of Trustees of the Miami Science Museum and Planetarium. At the age of sixteen Evangeline Sunday was an Olympic Athlete on the Olympic A team for the US Field Hockey Team.